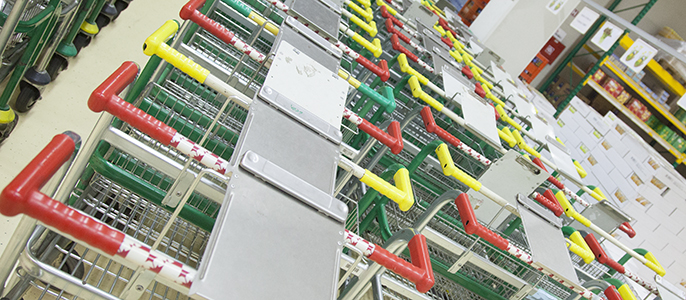 Wholesale and Cash&Carry
In the field of the wholesale of various product lines (FMCG, home, intermediate agricultural products), we are engaged in the sale of goods to all types of legal entities, such as franchises, wholesalers, horeca clients, small traders, sole traders and budget users.

Sales are carried out in the classical way through warehousing, through the sales channel of Cash&Carry stores and through transit. Our key goals are directed towards retaining and improving the achieved market positions and levels of sales to external customers in all field segments.
Mercator d.d. IP Veleprodaja
Slovenčeva 25
1000 Ljubljana
Mrs. Janja Vran
Secretary
T: +386 (0)1 560 3311
E: janja.vran@mercator.si
Contacts of Regional leaders: