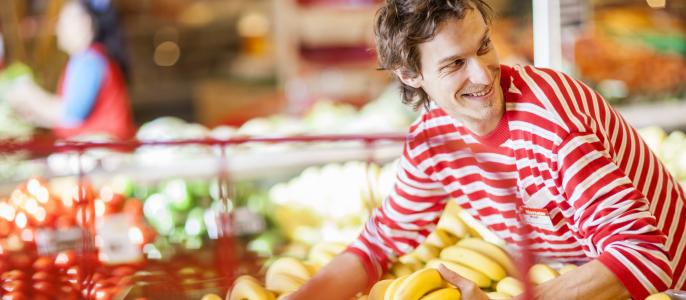 Mission, vision, values
Mission
Happy customers recognize Mercator as the best retailer.
Motivated employees are the key competitive advantage.
We enjoy trust from all stakeholders.

Vision
Mercator will be the biggest, the most successful, and the most efficient retailer in the markets of Slovenia, Serbia, and Montenegro.
Strategy
Mercator realize five promises to customers, each promise has a clear mission:
Value for money: Day in, day out, Mercator fulfils the needs and expectations of its customers, and offers the best value for their money with innovative offer.
Local: Mercator works closely with its environment and continues its local initiatives which are reflected in the most extensive network of stores that are closest to the customers.
The best offer: In addition to the offer of renowned brands, Mercator's private label products offer customers solid quality and competitive pricing. Mercator introduces innovative products and adjusts the offer in each of its stores to customer needs.
The ultimate freshness: Mercator offers its customers the broadest choice of innovative products that are relevant to them, with stable partnership with local and regional suppliers.
The best service: With a friendly and amiable approach, Mercator employees are focused on the customers. With intensified refurbishment of its stores, Mercator offers its customers improved shopping experience in a pleasant ambiance.
Mercator is therefore focused to be the best local provider, to offer rhe best deals, especially in the fresh program, all while having the best ratio between customer service and value for money.