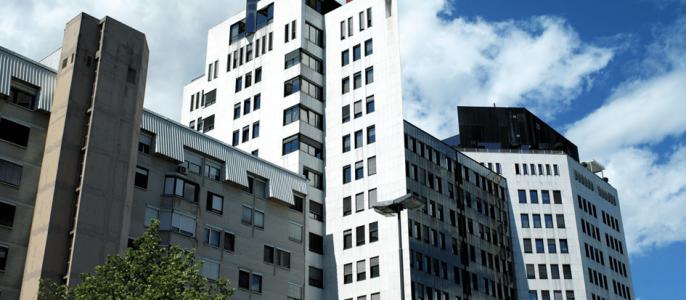 Mercator Group 2022 Corporate Budget
Mercator Group's Corporate Budget for the year 2022 includes growth of revenue and normalized EBITDA relative to 2021, and further execution of development strategy. Mercator Group revenue for 2022 is budgeted at EUR 2.26 billion, which is 4.9% more than the 2021 estimate.
Revenue growth at Poslovni sistem Mercator d.d. is budgeted to increase from EUR 1.23 billion as estimated for 2021 to EUR 1.29 billion in 2022 for a growth of 4.7%. According to the corporate budget for 2022, normalized EBITDA will amount to EUR 180.5 million in 2022, which is an improvement of 2.5% over the 2021 estimate. 2022 will also be the year of synergistic effects offered by a stable and financially solid owner, the Fortenova Grupa. Regarding investment in 2022, the focus will be especially on the construction of a new logistics and distribution centre in Ljubljana, the largest single investment in Mercator's history.
Tomislav Čizmić, President of the Management Board at Mercator Group, highlighted:
»In addition to growth of revenue and other key indicators of growth and development, Mercator Group will focus on digital transformation of internal processes and even more competitive offer of innovative solutions for the customers. Despite the expected growth of all types of expenses, we have set ourselves bold targets that we shall attain with all employees and especially in cooperation with local and regional suppliers. It is increasingly evident that Mercator Group is the motor of long-term development of local and regional brands.«
One notable development in the year 2022 will be the increase of labour and other costs; therefore, Mercator Group has already planned a number of activities to control the growth of costs.
The corporate budget, or business plan, also includes stepping up Mercator Group's activities in the wholesale market and retaining the leading role of a technological innovator. Moreover, the Group will continue to invest into personalized communication with the customers and the processes of in-depth understanding of the customers' needs and decisions, based on the largest customer loyalty program in Slovenia and the region.
Poslovni sistem Mercator, d. d.
Management Board