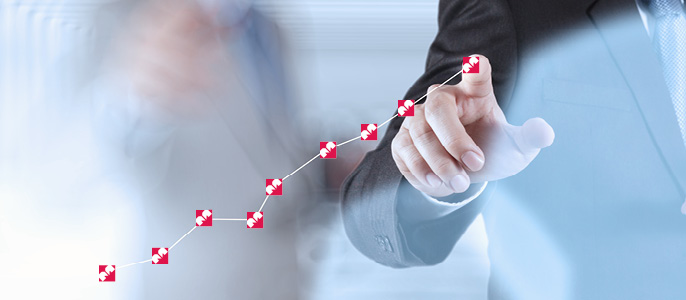 Mercator's sales revenue and profit grow in 2019
In 2019, Mercator Group sales revenue reached EUR 2.138 billion, of which EUR 1.693 billion was generated in the core activity of retail. Thus, the Group sales revenue increased by 2.2%. Net income amounted to EUR 4,7 million, which is nearly triple the figure for 2018. In 2019, Mercator Group generated EUR 172.4 million of normalized EBITDA. It considerably cut its debt, cutting its net debt to normalized EBITDA ratio from 7.2 to 5.2.
At its most recent session, Mercator's Supervisory Board approved the 2019 Annual Report. Mercator Group's results for 2019 are positive according to all key performance indicators. In 2019, the Group increased its revenue by 1.8%, its retail sales revenue grew by 2.2%, and its net income was higher by 190.5%. net financial debt to normalized EBITDA ratio was decreased by 27.2% over the year, as it dropped from 7.2 in 2018 to 5.2. Value added per retail employee also increased and reached EUR 28 thousand in 2019. Mercator remains Slovenia's largest employer and among the top employers in the region. In 2019, Mercator Group paid a total of EUR 175 million in taxes and contributions, of which over EUR 115 million were paid in Slovenia.
Mercator Group compiled its Annual Report pursuant to the new International Accounting Standard – IFRS 16 Leases. This particularly affects the data on debt, since income from operating leases is considered financial debt according to the new standard. Adjusting for the effect of IFRS 16 Leases, net financial debt dropped to below EUR 600 million. This is the lowest relative financial debt Mercator Group has posted in at least the last 12 years.
Tomislav Čizmić, President of the Management Board at Mercator Group, highlighted:
"Performance in 2019 is mostly the result of execution of our new business strategy. Mercator Group will continue to pursue its fundamental strategic policies. Mercator will remain the largest Slovenian and regional retailer and the best local retailer in every market of its business. Focus on local supply and domestic brands is the foundation for further increase in sales and for the development of Slovenian and regional suppliers. Mercator is the most important partner for Slovenian and regional agriculture and food industry. Mercator is aware of its systemic role, and it will continue to expand this strategic cooperation with its business partners. The competence of a retailer to manage omnichannel sales, various technology and communication channels has become a key component of success and competitive advantage. It is strategically important to successfully complete the process to transfer Mercator's shares to the Fortenova grupa, d.d. and thus provide Mercator with a stable owner which will support Mercator's growth in the future."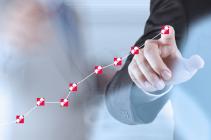 Mercator v letu 2019