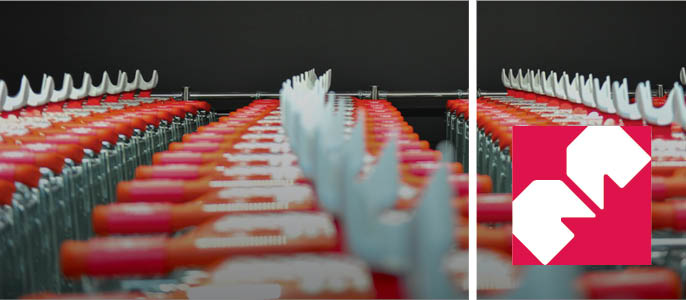 Retailer Working to Shake Off Agrokor Legacy Eyes Refinancing
By Jan Bratanic
(Bloomberg) --
Mercator Poslovni Sistem d.d., the Slovenian retailer still formally belonging to the defunct Agrokor conglomerate, is making plans to refinance debt maturing next year without selling off more of its valuable real estate.
Mercator, the largest retailer in Slovenia with almost 20,000 employees in the former Yugoslav region, has almost halved its net debt in the last decade, partly by monetizing about 260 million euros ($285 million) of real estate while a dispute over the company's transfer to Agrokor's successor Fortenova Grupa d.d. continued.
Mercator is confident it can refinance about 450 million euros of loans maturing in a year's time from the market, Chief Executive Officer Tomislav Cizmic said in an interview Monday.
"We are already in talks with banks, while looking at all options, including a potential bond issue," Cizmic said, adding that he expects to complete a deal by March 2021.
Further Monetization
Ljubljana-based Mercator still owns about 1.1 billion euros of real estate, in contrast with other retailers who rent their premises. That store of value may still become useful, for instance to help finance the construction of a 130 million-euro logistics center originally scheduled for completion next year, Mercator's largest investment to date.
"Those assets can become a lot of things, they can be used for further monetization if necessary or as collateral for new loans," Cizmic said. 
Despite the deleveraging and investments, Mercator's long-term success hinges on the resolution of the dispute preventing its transfer to Fortenova. Slovenia's competition watchdog seized Mercator shares belonging to Agrokor in December, citing the Croatian company's refusal to pay a fine, with the option of extending the seizure for another six months. 
The Croatian group, which has emerged from a restructuring overseen by the state, appealed the Slovenian decision and awaits the court ruling. 
"Uncertainty is not good for Mercator," Cizmic said. "If we want to develop further and take advantage of opportunities on the market, we need to be a part of a healthy group, and for us that is Fortenova." 
Mercator is also seeking opportunities for expansion in Serbia, where it has the second-biggest market share after Ahold Delhaize. 
"As a leading retailer in the region, we have to participate in the consolidation of the Serbian retail market, which is very fragmented," said Cizmic, without naming the potential targets.