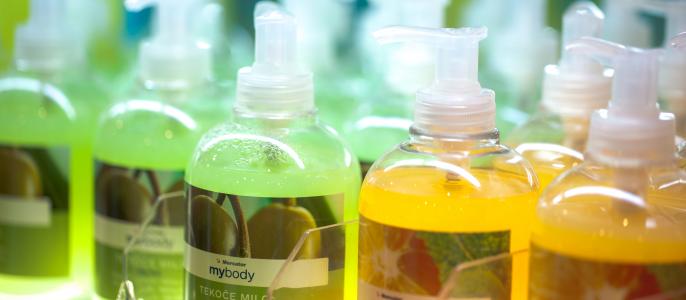 Safe products
Mercator understands the term safe food as the provision of safe foodstuffs and the items and substances that come into contact with foodstuffs throughout the entire flow of goods and services.To successfully manage risks, Mercator has established a comprehensive safe food policy in the context of corporate social responsibility.
 Safe food policy
Although our basic and most important task is fulfilling legislative requirements and our customers' expectations, where the set goal is clear - to ensure a food safety system, our many years of experience and our wishes have convinced us that we can exceed the legal norms, so in 2009 we became the first retailer in Slovenia to acquire the ISO 22000 certificate – Food Safety Management System.
 Significance for the consumer
Mercator is continually making efforts to offer only safe products to its customers. We perceive ourselves as a key link in establishing trust between consumers and food manufacturers. To surpass the significance of such communication, we are continually improving the process of safe food distribution, enriching it further through our own development and food safety guidelines.
 Supplier verification
Expanding global trade, environmental pollution, the diversity of new technologies, foodstuffs and the use of new materials that come into contact with foodstuffs represent the greatest risk for the consumer in today's trade. At Mercator, we effectively reduce such risks by constantly supervising how our suppliers are meeting the requirements.
 Employee qualifications and responsibilities
In addition to ensuring adequate facilities and equipment, Mercator provides continuing education in the provision of safe food. Education is carried out through various levels (Internal Control Service, Training Network, Managers, etc.). With diverse motivational approaches and ways of passing on knowledge to its employees, Mercator is able to achieve a high level of awareness of the responsibility for providing safe food. For more about this and any job vacancies, please see the Careers website.
 Food handling
Food safety at Mercator is ensured on the basis of its own food safety system, which is in compliance with applicable laws. Using modern approaches to distribution, we can ensure traceability and quick and efficient flow of safe food to the end consumer.
 Communication with consumers
For information on using the Mercator Pika card and on Mercator's offers and services, please call 080 20 80 or write to us at info@mercator.si.
 System improvements
By investing in knowledge and development, Mercator is continually enhancing the development of its own brand name and other products and the health compliance of foodstuffs and product labelling (GDA, nutritional value, etc.). Special emphasis is placed on the activities of the Internal Control and Safe Food Service, which is constantly pursuing and delivering solutions for more efficient operation of the food safety system.